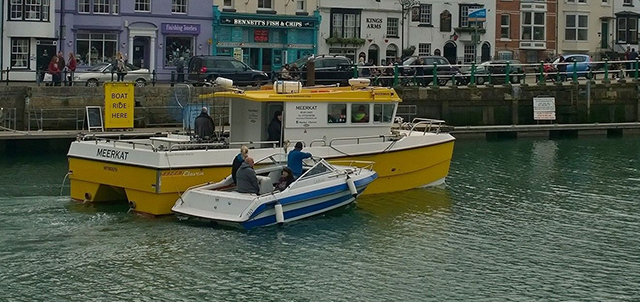 Other Boat Services
Meerkat isn't just used for fishing and sight seeing trips. We can also offer different types of work boat duties such as;
Other Trip Examples
- Crew transfer
- Survey work
- Filming
- Light towing
- Event marshalling
Meerkat is a 36ft catamaran making her extremely stable on the job also with the twin 200hp engines we are capable of cruising at 15/16knots. A few little details Meerkat has to offer.
Side door for easy access. Power to keep laptops or anything charged up. Indoor and dry outdoor seating . 300kg hydraulic winch. All modern electronics including AIS, Radar, Sounder, Plotter, Radio. Plus complete open deck if required.
If you require any more information or would like a quote please contact Ryan on 07776182782 or email: r y a n c a s e y 1 @ h o t m a i l . c o m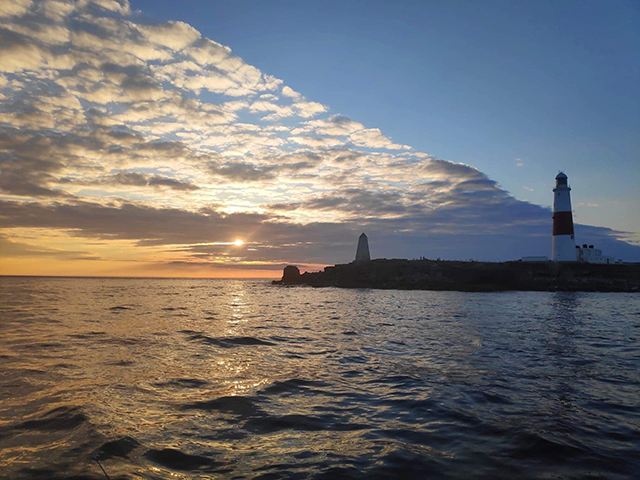 Sight Seeing Trips
Sight seeing trips We are extremely lucky in Weymouth that we have the stunning Jurassic coast line right on the door step, it's only 25/30minutes to the extremely popular Durdle door.
On these trips we leave from Weymouth and head for White Nothe and huge cliff changing from a green grass colour to the bright white chalk affect, then from there we take it nice and slow and take In the amazing formation what has taken thousands of years to form. We will also go past Bats Head, Durdle Door, Lulwoth Cove and Mupe Rocks before heading back into Weymouth.
These trips are 2 hours long and are £20pp minimum 6 people to book and go ahead, unless we are doing a individuals trips so please always ask.
Please don't forget those cameras. Perfect for people to come see these sight who struggle to walk, or less able to walk, the hundreds of steps to see Durdle door from the shore.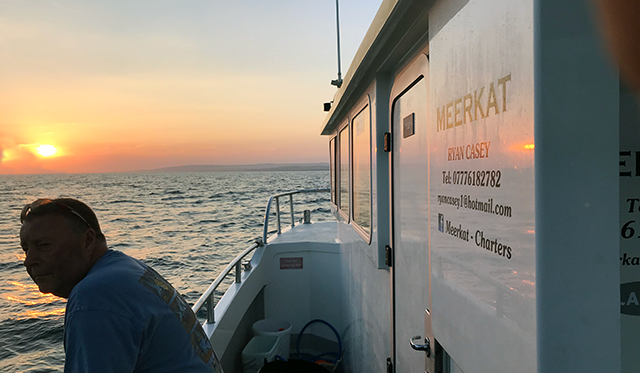 Funeral Services
If you have a loved one or friend who has sadly passed and their wishes were to be sent out to sea, Weymouth has some fantastic views and peaceful places on the water where this can be done. You will have the boat to yourselves ( + skipper and possible crew ) for an hour of leaving the harbour, to the chosen spot you wish for.
Please get in contact to discuss prices and the areas you would like to visit.